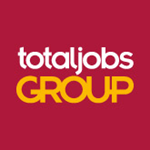 Zo denk je dat het een saaie woensdag wordt, en zo blijkt het tegendeel het geval. Want StepStone maakte net bekend dat het bedrijf Totaljobs Group heeft overgenomen:
The European online jobs marketplace StepStone is continuing with its international growth strategy by acquiring the Totaljobs Group, which operates among others the market leading jobs website Totaljobs.com in the UK.
Met de overname is een bedrag van EUR 132 miljoen gemoeid.
En dat is slechts een maand nadat StepStone was ondergebracht in Axel Springer Digital Classifieds GmbH met een duidelijke opdracht om te groeien. Daar is dan wel heel erg snel invulling aan gegeven. En dat doet vermoeden dat er nog wel eens meer overnames in het vat zitten. Misschien ook in Nederland?
Later meer!