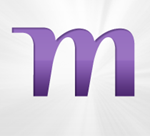 Het aandeel Monster is op een neutrale beurs in de VS bezig aan een scherpe stijging (op dit moment meer dan +14%) na bekendmaking van de cijfers over het eerste kwartaal van 2012. En dat terwijl de omzetdaling (-7%) overeen kwam met het meest negatieve omzetscenario dat Monster een kwartaal geleden verwachtte. De reden voor het optimisme op de beurs?
Eerlijk gezegd heb ik geen idee, behalve het feit dat de bookings (te verwachten omzet) in het 1e kwartaal aanzienlijk beter zijn dan verwacht. Maar in die bookings zit de omzet van de opdracht die Monster in de UK heeft binnengesleept (ter waarde van $23 miljoen) bij het Department for Work and Pensions (DWP). Dat is echter omzet die pas vanaf het live gaan van de nieuwe site van DWP kan worden bijgeschreven, en dan nog eens uitgesmeerd over vier jaar… Dat vertekent het vrolijke beeld van de bookings nogal…
Het meest opvallende vond ik echter het ontbreken van de standaard sheet waar de YoY trends van bookings en omzet werden getoond; precies op het moment dat beide trends weer in de min duiken. Dat is toch wel een bijzonder kinderachtige poging om de neergang te verhullen. Want als we de omzetontwikkeling van Monster vergelijken met die van de enige andere beursgenoteerde vacaturesite in de VS, Dice, dan is het verschil schokkend te noemen. Waar Monster in de VS een omzetdaling van 3% moet rapporten, laat Dice een omzetgroei van 15% zien!
En dan is er natuurlijk ook nog de waarschijnlijke verkoop van Monster. Waar Sal Iannuzzi (CEO Monster) opvallend genoeg geen aanvullende informatie over kon geven, anders dan dat het nog early in the process is. Wat feitelijk lijkt te betekenen dat er geen overnamekandidaat is die bereid is Monster in haar geheel over te nemen en er dus sprake zal zijn van een opdeling van het bedrijf. Met andere woorden; mogelijk zijn de delen meer waard dan de som. Tegelijkertijd begint Monster op deze manier wel alle tekenen van een winkeldochter te vertonen, de tijdelijke scherpe stijging van het aandeel ten spijt.