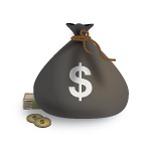 Het roddelcircuit draait overuren als het gaat om mogelijke overnamekandidaten voor Monster. Gisteren kwam er een, overigens volstrekt logische, kandidaat bij: Axel Springer Digital Classifieds GmbH. Inderdaad, de partij waar StepStone is ondergebracht, die Totaljobs heeft gekocht en jobs.ch aan zich voorbij heeft laten gaan. En was dat laatste omdat ze met een veel grotere vis bezig waren? Volgens het FT wel.
Als het gerucht waar is en Axel Springer komt als winnaar uit de bus dan is er sprake van een gigantische consolidatie in de markt. StepStone, Totaljobs en Monster onder één dak… Wat gaat dat betekenen voor CareerBuilder, of voor alle kleinere, lokale spelers? En wat blijft er dan nog over van The Network? Spoiler: niets…
Maar voorlopig is het niet meer dan een gerucht, al is het er wel eentje met bijzonder veel detail:
The theory reaching us via usually reliable channels is that Axel Springer, the German publisher, has been prepared to offer around $14 a share for Monster, a 64 per cent premium to Thursday's close. Springer's offer was said to be in cash and stock, however, and Monster management want cash only. A second European bidder may yet be willing to give management what it wants so everyone is sitting tight, goes the story. (Springer declined to comment.)

As gossip goes, it makes some sense. Springer this year signed a deal with General Atlantic to form Axel Springer Digital Classifieds, with the US fund paying $311m for a 30 per cent stake. The JV owns Stepstone, Germany's biggest jobs portal, and has some form with acquisitions, having bought the UK's market leader Totaljobs.com in April. Springer's rock-solid balance sheet gives it about €1.1bn to spend on further deals. A bid for Monster would fit into management's strategy of channelling cash from its core business to push online (albeit at the rather extreme rumoured valuation of 77 times 2012 earnings).

But, more importantly, is the story true?

People familiar with Springer's strategy insist there is nothing to the rumour. If they are correct — and we have no reason to doubt them — then the 20 per cent rally into the final bid deadline risks leaving some punters with some severely burnt fingers.

Update (4:18pm BST): a second, slightly more nuanced rumour reaches us and lives within the confines of the RAW disclaimer above. This story goes that Springer had first bid $11.75 per share at Tuesday's deadline and was told by Monster to come back with something better. Whether it has or not is unclear. A private equity fund and another trade buyer were said to remain at the table, with the former's offer of about $10 considered as a backstop. We await developments ….
Fascinerend. Met als belangrijkste vraag: is het waar? De (nabije) toekomst zal het leren. een bod van $14 per aandeel is overigens bizar hoog. Dit betekent een waardering van $1,66 miljard voor Monster. Hoewel dit ongeveer 1,5 keer de omzet is en daarmee natuurlijk weer aan de lage kant is Monster volledig uit de gratie van investeerders geraakt als gevolg van de social media bubble en de vlucht van kapitaal richting LinkedIn. Monster zal zich in de komende jaren niet kunnen terugvechten en zou als een gevolg daarvan het lulletje van de beurs blijven met een waardering die naar alle waarschijnlijkheid om de $1 miljard zou blijven slingeren. Het mogelijke bod van Axel Springer is dus een vette 60% bovenop die beurskoers. Bijzonder sympathiek. Als het waar is natuurlijk…
En zomaar een totaal andere vraag: is geen van de grote uitzenders bij de potentiele kandidaten? Want ik zie enorme mogelijkheden als een Adecco, Manpower of Randstad deze prijs naar binnen zou slepen. Mogelijk is de eis van Monster (cash only) een te groot obstakel? Of zijn de uitzenders zo myopisch dat ze hier niet eens aan gedacht hebben. Ook een mogelijkheid…