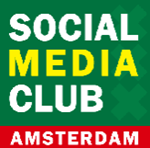 Vandaag ben ik bij een Social Media Club Amsterdam (#smcadam) meetup en versla ik al livebloggend de presentaties van een viertal start-ups die zichzelf en hun (binnenkort te lanceren) online dienst aan het toegestroomde publiek mogen voorstellen. Daar hebben ze exact 10 minuten de tijd voor, dus geen tijd voor brede bespiegelingen over markt en doelgroepen. Wat doe je en voor wie is het bedoeld?
Ondertussen is Nouncy geweest en is het nu tijd voor Showrush. Eens zien of ik er een beetje een redelijk verhaal van kan weten te maken. Showrush maakt online evenementen mogelijk; gaan we het over webinars hebben?
 Showrush – Join the show
Dit is wat #smcadam over Showrush zegt:
Showrush Entertainment BV ontwikkelt live online evenementen met een hoge mate van interactiviteit. De interactieve software stelt mensen van over de hele wereld in staat om via de webcam op hun eigen computer deel te nemen aan een evenement en te interacteren door live vragen te beantwoorden, hun mening te geven, te stemmen en veel meer.
Dit is de homepage van Showrush: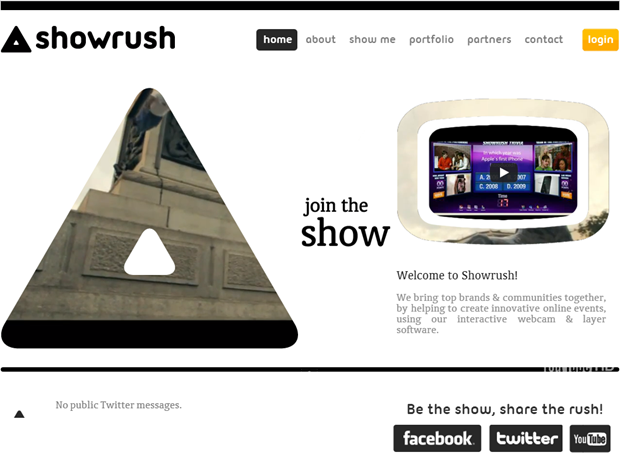 Julien de Waal is de oprichter van Showrush en verteld ons wat zijn bedrijf precies doet. Feitelijk maakt Showrush programma's die via Internet kunnen worden bekeken en waar kijkers mee kunnen interacteren. Aangezien ik niets heb gezien van hoe het nou daadwerkelijk werkt ben ik zachtjes afgehaakt.