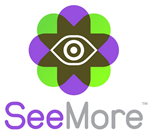 Terwijl de beurskoersen van de voormalige olnline recruiment gigant maar blijven zakken gaat Monster onvermoeibaar door met het uitrollen van haar producten in de resterende landen van haar voormalige wereldrijk (minus China, Latijns Amerika en Turkije). Deze week lanceerde Monster het op 6Sense gebaseerde product SeeMore in Frankrijk.
Voor eenieder die allang weer vergeten is wat SeeMore is, of zelfs nooit van SeeMore heeft gehoord; hier is mijn eerste 'evaluatie' van SeeMore op basis van het oorspronkelijke persbericht van Monster. En dit is wat Monster nu over SeeMore zegt:
SeeMore provides the focus for recruitment teams to build relationships and manage talent, which in turn empowers them with actionable information and predictive workforce analytics to grow their business
Dat is nogal vaag (en redelijk bombastisch), maar gelukkig is er wat meer concrete informatie.
Zoals dit:
Through simple, seamless integration with all systems, SeeMore consolidates all of a company's resumes from multiple sources and stores a copy in one safe, secure location. The precision of Monster's 6Sense semantic search technology then searches resumes from internal databases, Monster's database, referrals, and social networks, to sort and rank the best candidates all in one place.
En dat klinkt weer bijzonder gelijkwaardig aan Textkernel's Match! Hoewel zover mij bekend Textkernel geen holle woorden zoals deze gebruikt om haar product te omschrijven:
With SeeMore, companies move beyond talent sourcing to talent management, using advanced analytics for strategic workforce planning. HR teams can better streamline their talent management workflow reducing recruitment costs and improving the productivity of HR teams.
Holy crap, SeeMore is gewoon een hulpmiddel om profielen van potentieel interessante kandidaten vanuit meerdere bronnen te ontsluiten. Waarom moet er dit soort bizarre hyperbole worden gebruikt om een stuk technologie te omschrijven? Zo zorg je per direct voor een enorme teleurstelling als je eenmaal de werkelijke mogelijkheden van zo'n toepassing ziet! Brrr…
O ja, en welke technologie gebruikt Monster ook alweer om cv's te extraheren? Inderdaad, onder meer de cv-extractie toepassing van Textkernel:
Monster maakt voor cv-extractie gebruik van meerdere partijen wereldwijd, waarbij voor het Nederlandse taalgebied gebruik wordt gemaakt van de extractietechnologie van Textkernel. Waarmee Power Resume/CV Search een fraai Nederlands randje heeft. En het zou me niets verbazen als Textkernel ook de cv-extractie voor de Duitse en Franse versies van PRS verzorgt.
Wat een kleine wereld is het toch…
Hoe dan ook, SeeMore is na de VS, Canada, UK en Australie nu dus ook in Frankrijk beschikbaar. Waarmee Duitsland en Nederland de enig overgebleven "6Sense landen" zijn die nog geen SeeMore hebben. Ik ga er vanuit dat Monster de ambitie heeft om dit op korte termijn te veranderen. En dus ga ik maar eens bij Monsterboard informeren wanneer de introductie van SeeMore in Nederland op de agenda staat. Ik ben benieuwd.
En ik ga meteen even bij Textkernel navragen wanneer hun Match! product in de VS, Canada, UK, Australie, Frankrijk en Duitsland beschikbaar komt…