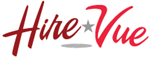 Dat heeft niet lang geduurd. Zo'n vier maanden na een financiele injectie van maar liefst $25 miljoen gaat HireVue haar international ambities definitief vormgeven. Dat gaat zij onder meer doen via Darren Jaffrey die de titel van General Manager EMEA & APAC op zijn visitekaartje mag gaan zetten. Jaffrey was hiervoor onder meer werkzaam bij zowel Taleo als MrTed. Wat ook nog maar weer eens de ambities van HireVue benadrukt om en ATS 2.0 te worden. De uitvalsbasis van Jeffrey is London, waarmee HireVue dus een tweede kantoor in de UK heeft geopend.
Om de een of andere reden vindt HireVue's CEO Mark Newman het nodig om collega's in het online recruitment domein een trap na te geven in het persbericht:
Unlike many companies that take global expansion casually, we're very serious about our commitment to the local markets in Europe and Asia Pacific.  The combination of Darren's deep roots in both of these regions and strong track record leading major companies in the HCM category sets HireVue up for great international success
En daar voegt hij ook nog even fijntjes dit aan toe:
Businesses in Europe and Asia Pacific are inherently more distributed, mobile and need to do more with less.  Existing HR systems lack the world-class candidate experience, speed and consistency provided by HireVue's talent interaction platform.
Yep, het is een Amerikaan die Newman…