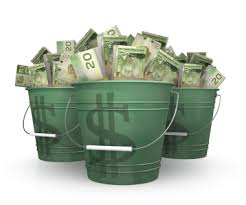 Verdien je te weinig? Solliciteer dan bij de ALS foundation.
Jane H. Gilbert – President and CEO – $339,475.00
Daniel M. Reznikov – Chief Financial Officer – $201,260.00
Steve Gibson – Chief Public Policy Officer – $182,862.00
Kimberly Maginnis – Chief of Care Services Officer – $160,646.00
Lance Slaughter – Chief Chapter Relations and Development Officer – $152,692.00
Michelle Keegan – Chief Development Officer – $178,744.00
Carrie Munk – Chief Communications and Marketing Officer – $142,875.00
Zeker met de huidige – moreel en praktisch uiterst riskante – influx van gelden kun je daar met een strijkstok flink cashen.
Welnu, word je aangenomen en heb je – naast financiële – maatschappelijke of morele ambities? Maak dan direct een deel van je riante salaris over aan de stichting Leoforte, een ANBI met vergelijkbare doelstellingen als de ALS foundation, maar dan draaiend op vrijwilligers en met minder dan eenduizendste van het budget.
Let op, begrijp me goed, niet in een keer je hele spaargeld overmaken, maar een bescheiden deel van je salaris, elke maand.
En, nog een tip: doe niet mee aan de ice bucket challenge. Levensgevaarlijk.