Een korte update. De meesten van jullie zal het zijn opgevallen Linkedin heeft zich weer "verbeterd". Layout, functies en knopjes worden zonder veel uitleg verplaatst of veranderd. Ik zal niet ingaan op het nut en of misbruik van afhankelijkheid van je Linkedin profiel. Ik wil alleen nu een praktisch linkje delen om wat ongemak te omzeilen.
Linkedin beperkt je zoek opdrachten. Hoe het werkt, waarom is mij volledig onduidelijk maar dat past wel bij Linkedin. Of je een betaald account hebt (zoals ik) of een onbetaald account. Linkedin geeft je soms deze boodschap
"you've reached the commercial use limit on search Please upgrade to LinkedIn Business Plus, Sales Navigator, or Recruiter to get unlimited searches. Learn more"
Mijn advies is. Druk niet op het knopje "Learn more" maar ga naar de site van Shanes recruitment blog wat hoort bij het bedrijf "Intelligence Software"
Hier vind je een zoek tooltje over Linkedin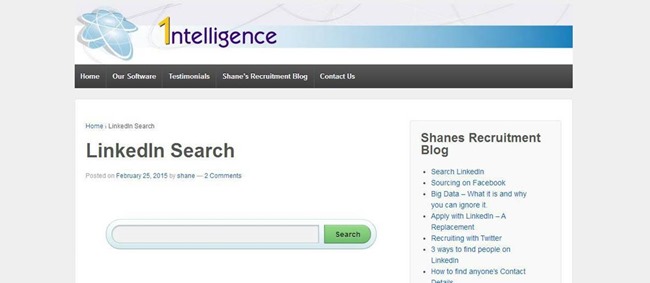 Voor de geïnteresseerden is het zo wie zo een site met veel tips en trics maar ook tooltjes. Tooltje als bijvoorbeeld de Facebooksearch
Als ik Kees nu zoek krijg ik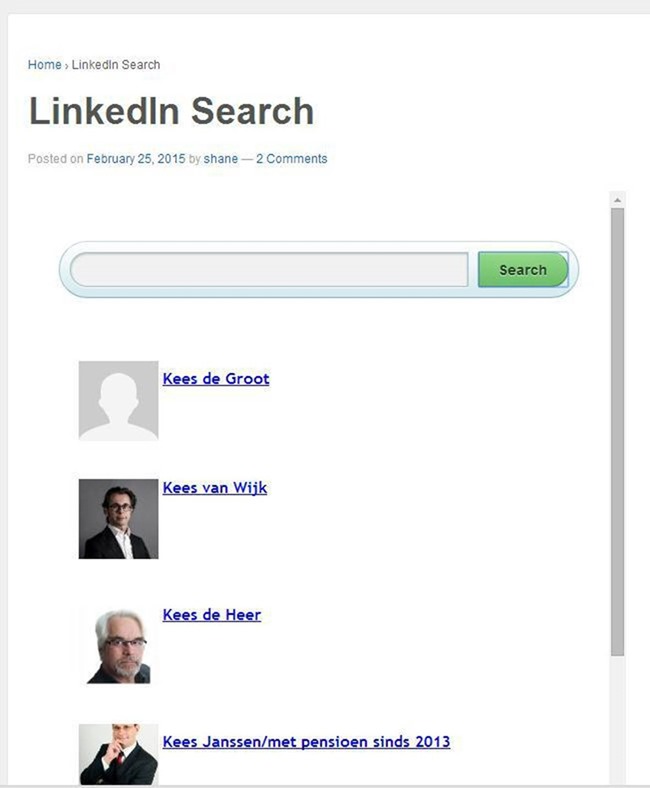 .Ik kan weer lekker door mijn kezen heen scrollen.