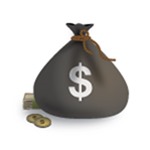 De aangekondigde overname van Monster door uitzender Randstad is voor velen ongetwijfeld als een complete verrassing gekomen. En nog voor het stof was neergedaald kwam MediaNews Group (MNG), een grootaandeelhouder van Monster, met een uitgebreid persbericht waarin zij aangaf haar aandelen niet aan te bieden omdat het bod van Randstad als onvoldoende wordt gezien:
We initially established a position in Monster some time ago because we believed the stock was tremendously undervalued relative to its long-term prospects. We continue to strongly believe that this is the case and that the deal with Randstad at $3.40 per share significantly undervalues the Company. It is our view that with proper focus on operational efficiency, revenue stabilization and monetization of non-core assets, Monster can achieve a stock price of $6-$8 per share over the next 18 months. Therefore, we DO NOT intend to tender our shares in the upcoming tender and we urge all other Monster shareholders to follow suit.
MNG stelt daarbij het volgende:
Based on our extensive research and management experience, we have developed the following five recommendations:

1. Reduce expenses by $100-$150 million through implementation of operational best practices

2. Monetize non-core/underperforming assets that are not being valued at all in current stock price

3. Reduce capital expenditures to be more in-line with competitors and other digital companies

4. Simplify the product offering and increase sales productivity

5. Focus marketing efforts on B2B customer acquisition and candidate acquisition, with a focus on ROI, and execute a rebranding campaign to attract millennials
Toe maar…
Het duurde maar liefst vijf dagen voordat Monster met een publieke reactie kwam waarvan de essentie de volgende is:
MNG is not offering you anything for your shares. They are asking you to turn down a significant cash premium NOW in the hope of a possibility that your shares may be worth more sometime in the future.
Inderdaad, in het persbericht was deze zin vet gedrukt. Monster verwierp alle inhoudelijke punten die MNG heeft benoemd, overigens zonder enige onderbouwing. Monster zegde deze onderbouwing overigens wel toe:
You will be receiving more detailed information from both Monster and Randstad. We believe that after reviewing this information, you will agree with us and support the transaction.
Tot op heden is er echter nog niets verschenen…
En daarom is het misschien niet verwonderlijk dat MNG gisteren in een open brief aan haar mede-Monster aandeelhouders een wat fermere toon begint aan te slaan:
The filings and shareholders' sentiment make one thing abundantly clear: the proposed sale to Randstad at a fire sale price resulted from a rushed and flawed process and it significantly undervalues the Company.
In de open brief wordt mede daarom het huidige management van Monster als volgt omschreven:
[…] this board and management team are ill-equipped to make the changes needed to create value at the Company.
Tegelijkertijd stelt MediaNews Group het volgende:
We are confident that with the right leadership and oversight, Monster can stem the revenue declines it is experiencing and restructure its operations to significantly increase profitability.
Dit keer duurde het geen 5 dagen tot Monster reageerde, op dezelfde dag bracht het bedrijf het volgende persbericht naar buiten:
MNG is not offering Monster stockholders anything for their shares. Instead, MNG, whose ownership in Monster was only established in July and early August of 2016, is asking stockholders to reject an all-cash, premium offer in exchange for the hope that an undisclosed strategy led by their yet-to-be-selected director candidates will deliver significantly greater value sometime in the future.
Iets zegt me dat we hier in de nabije toekomst meer van gaan horen…