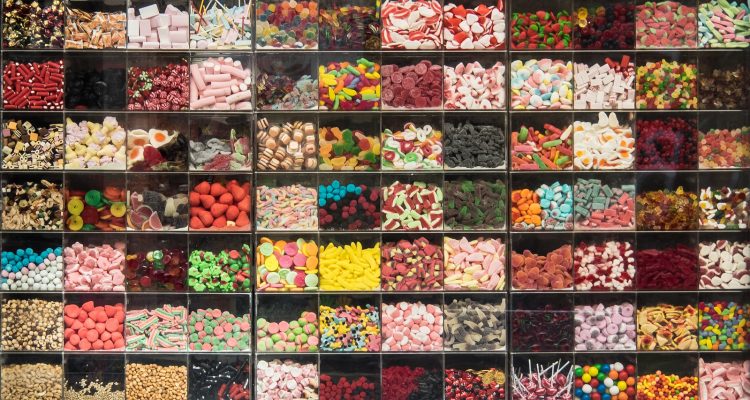 Wat is er aan de hand?
Sweatshops zijn vaak in het nieuws. Een Nederlandse vertaling van dit woord schoot mij echter niet direct te binnen. Gelukkig heeft Google Translate het woord vertaald. En, dubbel boffen, de Google translate community heeft de vertaling geverifieerd: 'sweatshop' betekent 'snoepwinkel'.
Hoe zit het precies?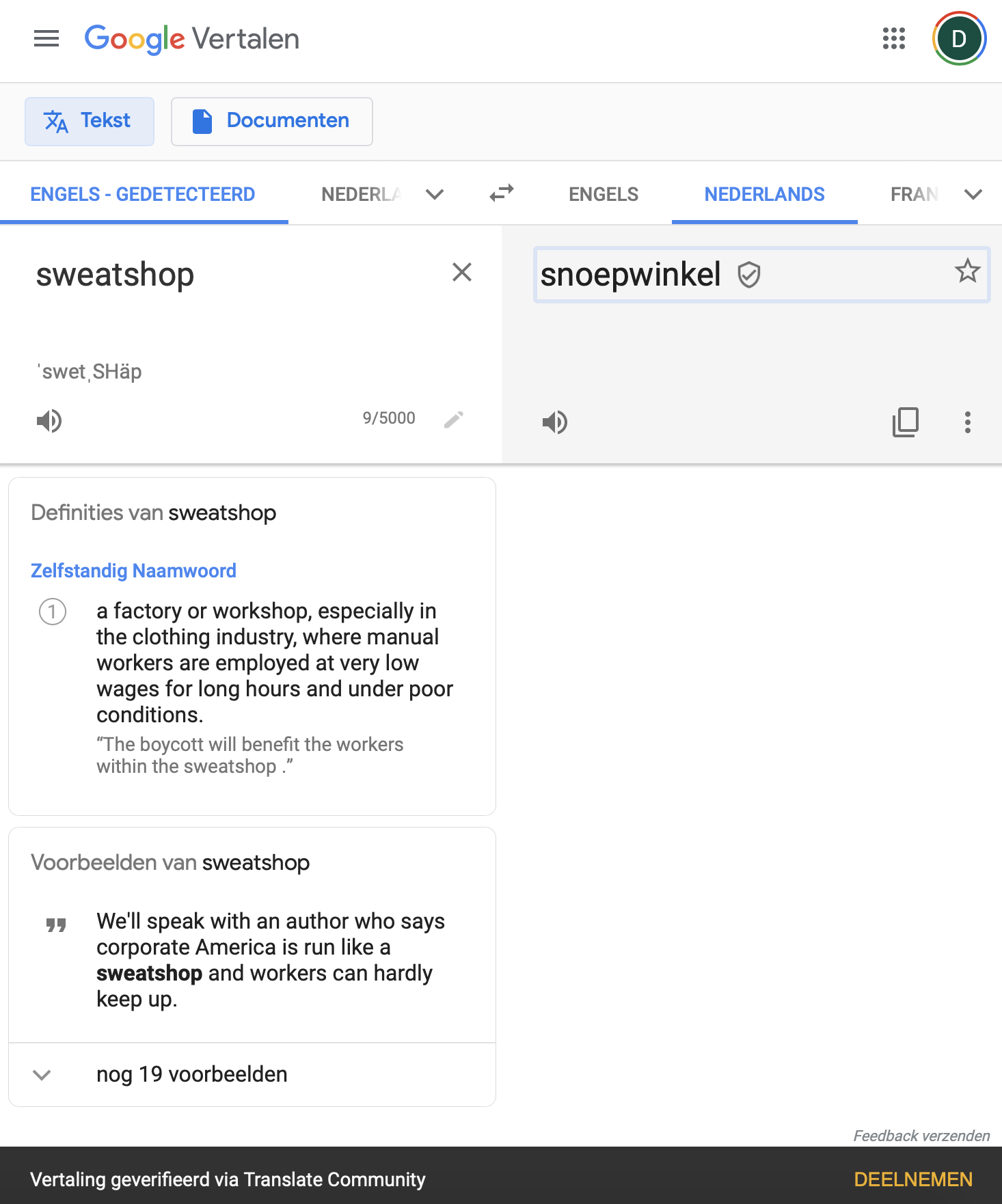 Zeker weten doe ik het niet, maar ik vertrouw erop dat mijn aanname precies klopt: de Google translate community heeft te lang naar hun schermen gestaard en 'sweetshop' gelezen. Neem het maar van mij aan: No, the Google translate community is not recruiting children for sweatshops.
Wat nemen we ervan mee?
Geloof niet alles wat je leest en vertrouw niet altijd niet blind op de wisdom of the crowds.