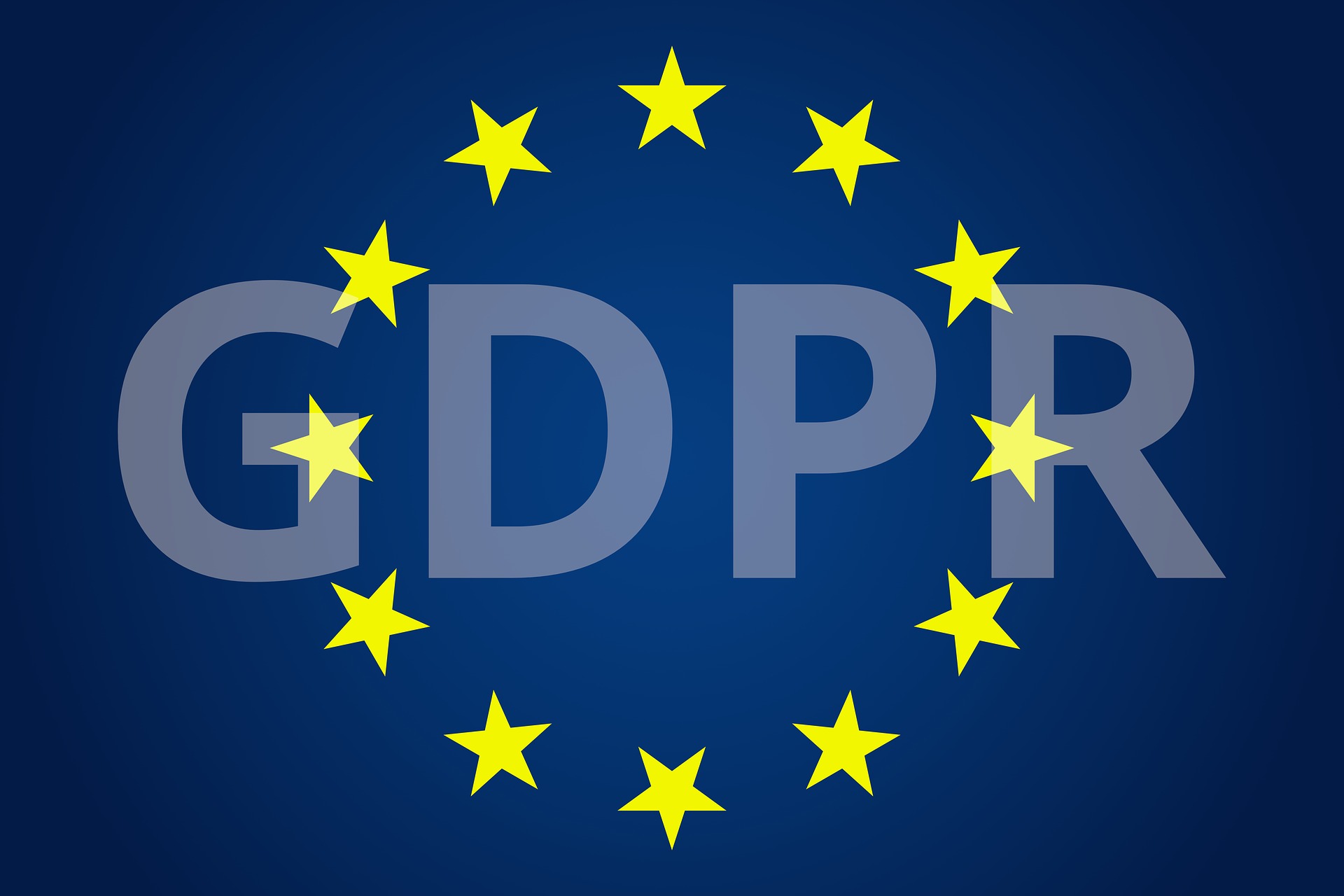 Negen jaar geleden, midden in de gloriedagen van RecruitmentMatters, schreef Wilbert Geijtenbeek, in een dappere poging de kwaliteit van dit fringeblog te verhogen, blogs over de grote spelers in het recruitment landschap.
Zijn blogs vochten een ongelijk strijd tegen de nevelen der vergetelheid, totdat Google een paar dagen geleden onderstaande e-mail stuurde: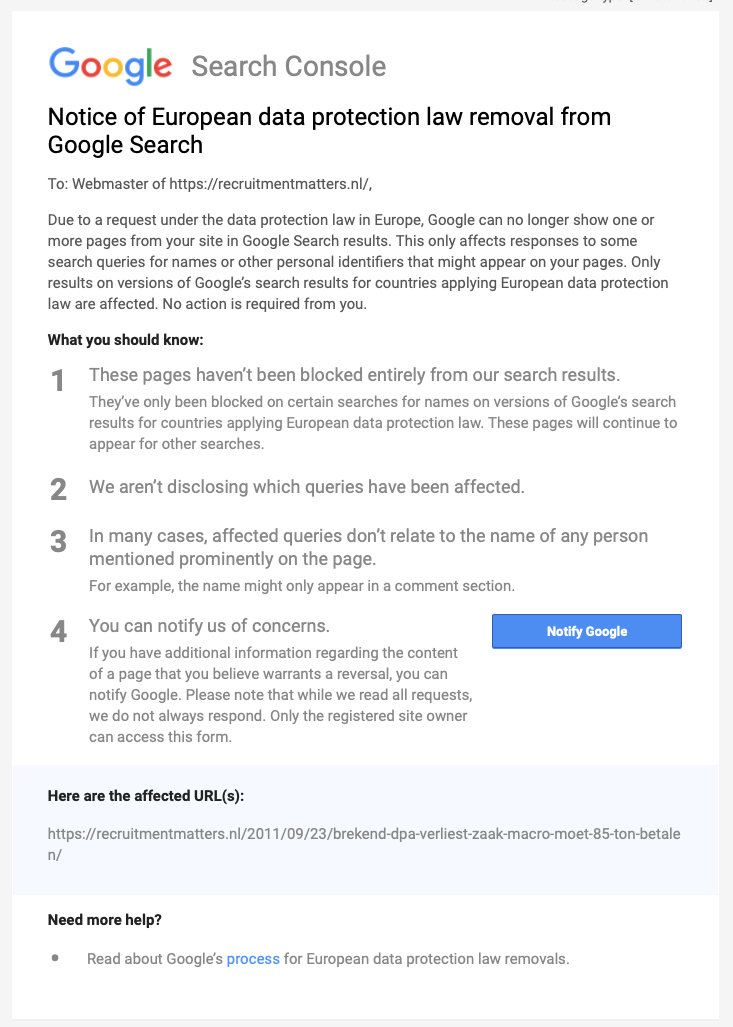 Het blog verwijst naar een openbare uitspraak. Google maakt duidelijk waarom deze informatie uit zoekresultaten verwijderd is noch op wiens verzoek het is gedaan noch op welke grond. Dit is goed te begrijpen. Je wilt privacybeschermde personen beschermen tegen eventuele wraakmaatregelen. Een soort getuigenbescherming.
Opvallend is overigens ook dat Google ook niet duidelijk maakt welke zoekopdrachten het betreft. Ook dit is begrijpelijk. Al is deze informatie voor ons natuurlijk eenvoudig te achterhalen.
Toch lijkt Google de verwijdering met tegenzin door te voeren. Google schrijft niet:
We are proud to inform you that we are able to assist you in guarding the privacy of others.
Nee. Ze schrijven:
Due to a request under the data protection law in Europe, Google can no longer show one or more pages from your site in Google Search results.
Natuurlijk kán Google de resultaten wel laten zien. Google kíest ervoor het niet te doen. Mogelijk met goede gronden. Dat blijft nog even gissen. Maar Google kiest in de formulering een externe locus voor actie.
En de resultaten blijven buiten de Europese Unie onbeschermd. Uit oprechte zorg voor de betrokkene kan ik dit niet verklaren.
Wat nemen we ervan mee?
Ik vraag me af wat we moeten doen. Opstaan tégen Google en vóór de resultaten van vrije nieuwsgaring? Of buigen voor het kennelijke belang van een anonieme betrokkene? Ik weet het even niet.