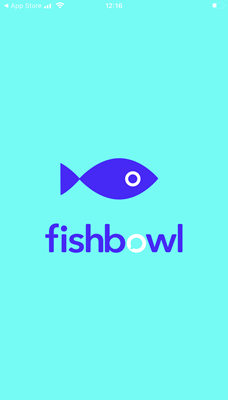 Glassdoor zegt hier het volgende over:
Fishbowl by Glassdoor will deliver even more workplace transparency, empowering professionals to have candid conversations, connect with one another, build communities and gain helpful insights to advance their careers.
Nooit van Fishbowl gehoord? Ik ook niet. En het is niet zo verwonderlijk, want Fishbowl is een pico applicatie. Althans vergeleken met Glassdoor. Waar Fishbowl 1 millioen professionals als gebruiker zegt te hebben, doet Glassdoor het met more than 55 million unique users each month. Het aantal gebruikers is dus (aanzienlijk groter).
Maar waarom koopt Glassdoor deze dwerg? Hierom:
With this acquisition, we're giving job seekers and employees an unmatched real-time look into the employee experience across companies and industries," said Christian Sutherland-Wong, Glassdoor Chief Executive Officer. "We've been impressed by Fishbowl's incredible product, team and growth and are excited to help expand the community even faster. We proudly welcome Fishbowl employees to the Glassdoor family and look forward to the future together."
Toe maar: unmatched real-time look into the employee experience Dat is nog al wat. Al heb ik geen idee wat ik daar als job seeker mee zou moeten. Maar goed, dit is marketing babble natuurlijk. Interessant is dat Glassdoor de Fishbowl community binnen het Glassdoor ecosysteem wil laten groeien. De buy or build beslissing is in het voordeel van Fishbowl uitgevallen. Een dappere keuze. Maar ik ga er vanuit dat Glassdoor haar technische due diligence goed heeft uitgevoerd.
Ik ga er ook vanuit dat Glassdoor Fishbowl in hoog tempo wil uitrollen en dat zal betekenen dat ook Nederland binnenkort aan de beurt is. Ik ben benieuwd of de vissenkom tegen die tijd al een stuk drukker is geworden. Want anders is het enige wat je hoort de echo van je eigen stem, weerkaatsend van het glas.