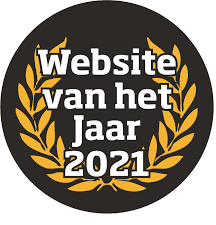 Het is lang geleden dat ik voor het laatst iets over de Website van het Jaar verkiezing heb geschreven, maar dit jaar lijkt het me nodig om daar heel even bij stil te staan. De reden hiervoor is tweeledig:
Uitzendbureau Timing is de overall winnaar van de uitverkiezing en dat is volgens mij de eerste keer dat een arbeidsmarkt website dit heeft weten te bereiken. Hoezee!
Er zijn maar liefst drie categorieën binnen het arbeidssegment met uitverkiezingen:

En grappig, de werken-bij site voor Jumbo heb ik recent aan een kritische werkzoekerblik onderworpen. Aan de site bleek nog heel wat te verbeteren, maar wat is mijn blik waard als Kaliber deze site heeft gemaakt? Zijn zij niet één van onze beste web bureaus?
De beste werken-bij site is overigens die van het Kruidvat geworden. Dus ga ik binnenkort maar eens op bezoek om te zien of het Kruidvat inderdaad beter is dan de site van Jumbo.
Van de uitzendbureaus is Timing natuurlijk de meest populaire site, Olympia gaat er met de prijs voor de beste website vandoor. Ook hier zal ik eens kritische blik gaan werpen.
En dan de prijs voor vacaturesites; hier gaat de prijs voor de beste en de populairste website naar één en dezelfde website: Nationale Vacaturebank. En dat is zonder meer schokkend te noemen. Nationale Vacaturebank is al zo'n 500.000 jaar onveranderd, afgezien van het verwijderen van de homepage. Dat zo'n stagnant site deze prijs wint heeft ofwel te maken met de diplomatieke kwaliteiten van betrokkenen danwel een collectieve idee-fixe van de stemmers over wat als populairst moet worden gezien. Of er was simpelweg geen andere kandidaat.