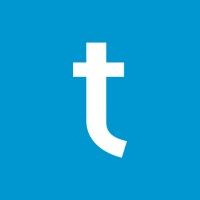 Jawel, in deze tijd van AI hypertensie is het niet verwonderlijk dat Textkernel komt met een versie van haar cv parser waar tevens gebruik wordt gemaakt van de mogelijkheden die LLM's bieden:
Textkernel's LLM Parser (beta) is a game-changing product, showcasing the fusion of our deep learning expertise, proprietary taxonomies, and two decades of parsing experience with the natural language understanding capabilities of Large Language Models (LLMs) like Open AI's ChatGPT. The result is a parsing solution that delivers unparalleled accuracy, virtually limitless data extraction flexibility, and the power to unlock a world of possibilities in talent acquisition.
Naast de blijkbaar onvermijdelijke marketing hyperbole (of is dat een pleonasme?) is in ieder geval duidelijk dat Textkernel voor Open AI's ChatGPT (GPT 3.5) heeft gekozen om mee te integreren. En dat daarmee in potentie de voordelen van beide oplossingen tot een gezamenlijk nog groter voordeel (voor de klant neem ik aan) leiden. Maar welke voordelen zijn dit dan?
Daarover zegt Textkernel dit:
Gain a Competitive Edge: With Textkernel, you can access continuous innovation that keeps you ahead of the curve. As pioneers in the field, we were the first established parsing provider to embrace GPT technology, ensuring that you can stay focused on your business while we drive innovation.

Seamless Integration: Choose from our range of world-class parsing solutions, each designed to meet specific needs, all delivering superior results. Enjoy a streamlined setup process that's quick and self-provisioned, providing optimized results with speed and precision.

Future-Proof Your Operations: Say goodbye to complex API setups, prompt engineering, and LLM selection hassles. Textkernel's LLM Parser equips you with the tools to parse specific and tailored information from your CVs and applications, ensuring your future readiness.

Dependable Trust and Expertise: Textkernel's LLM Parser is built on the solid foundation of our specialized resume parsing technology. With over two decades of experience, we've consistently led the industry in adopting AI advancements like Deep Learning, all while ensuring full compliance and responsibility. GPT continues our tradition of innovation and excellence, offering you a trusted solution to meet your future needs.
Ik weet niet hoe jij dit leest, maar ik word hier niet heel erg warm van. En ik mis een uitleg over de enorme accuratesse en die vrijwel grenzenloze data extractie flexibiliteit. En wat is die "world of possibilities in talent extraction"? Daar krijg ik geen antwoord op, maar wel dat ik een aantal hygiene voorwaarden kan afvinken. Als corporate is dat allemaal goed om te weten maar dit zegt me vrijwel niets over de inhoudelijke meerwaarde van de LLM cv parser.
Er staat bij de Q&A nog wel iets over hallucinaties:
We employ several strategies in our prompts to minimize the impact of hallucinations. In our evaluations of the parsing accuracy, hallucination issues have rarely been observed. Overall, Textkernel's LLM Parser offers improved accuracy compared to the standard parser, helping to offset any potential hallucinations.
Dat blijft me iets te vaag. En ik mis eigenlijk enige aandacht voor bias, toch een issue waarmee AI in recente jaren negatief in het nieuws is verschenen.
En dan is er nog dit:
Textkernel's LLM Parser is offered by Sovren, a Textkernel company. Simply create a demo account on the Sovren platform and you are ready to experience our latest parsing innovation.
Waarom? We zijn blij met de geboorte van onze niewe parser, we noemen haar Textkernel LLM parser, roepnaam Sovren?? Het kan ook zo zijn dat ik gewoon te oud ben voor dit soort dingen.
Voor alle zekerheid, de LLM parser van Textkernel wordt toegevoegd aan het productportfolio en is geen vervanging van de huidige cv parsing toepassing.
Slotopmerking
Textkernel heeft een LLM parser variant uitgebracht en dat is volgens mij een goede zaak. Al was het alleen maar om de minder-geinformeerde buitenwereld het vertrouwen en de zekerheid te geven dat Textkernel niet op haar lauweren rust maar dat de R&D afdeling op volle toeren draait. Het zou informatie over de nieuwe toepassing ten goede komen als er wat minder door marketing en wat meer door customer success aan persberichten en soortgelijke uitingen wordt gesleuteld. Want nu komt de nieuwe parser er in mijn ogen wat karig vanaf.
Ik hoop binnenkort deze nieuwe loot aan de Textkernel stam te kunnen testen en mogelijk op eigen houtje de voordelen van deze nieuwe parser te ontdekken.
En dan nog een laaste opmerking: wanneer komt er een LLM vacature parser variant?
Wordt vervolgd.