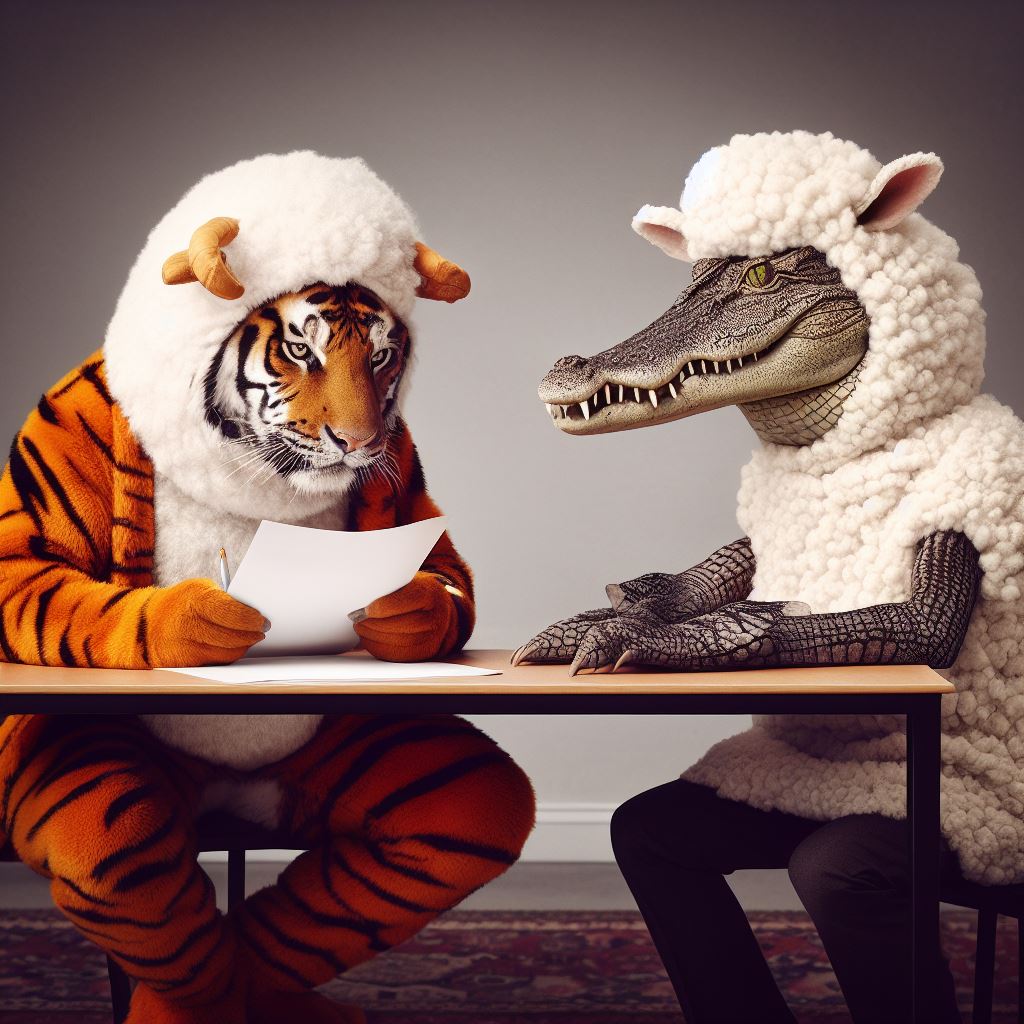 AI transformeert onze levens grondiger en sneller dan we ons op dit moment kunnen voorstellen. Gartner zegt dat generative ai op de top van de hype curve zit. Grotere onzin heb ik zelden gelezen.
Binnenkort bepalen we immers zelf hoe films aflopen en is het 's-avonds vechten om de prompt-bediening in plaats van de afstandsbediening. We zien op dit moment één druppeltje van de tsunami die alles vloeibaar maakt.
Maar dit even terzijde. Als Gartner het alleen over de arbeidsmarkt zou hebben, dan zouden ze namelijk wel gelijk hebben. Want AI gaat niet leiden tot betere matches. Vanwege één voor de hand liggende reden.
Niet dezelfde belangen
Het probleem is namelijk dat kandidaten zich beter voordoen dan ze zijn. En werkgevers ook. Ze hebben er allebei belang bij dat de ander eerlijk is, maar ze hebben er ook allebei belang bij om zichzelf beter voor te doen dan ze zijn.
Het is niet waarschijnlijk dat het slechtste bedrijf in Nederland gaat adverteren met 'wij zijn het slechtste bedrijf in Nederland'.
De slechtste kandidaat zal zijn cv ook niet voorzien van de waarschuwing 'let op, ik ben de slechtste kandidaat van Nederland'.
Integendeel. AI zal zowel de kandidaat als de werkgever de mogelijkheid geven om zichzelf zo positief mogelijk te presenteren.
Race to the bottom
En omdat de kosten van AI tot in de eeuwigheid omlaag zullen blijven gaan, zullen zowel de kandidaat als de werkgever in gelijke mate 'profiteren' van de ontelbare tools die het levenslicht gaan zien. Het netto effect is 0. Hét probleem van AI op de arbeidsmarkt is dat AI de arbeidsmarkt mistiger maakt, niet transparanter.
Of mis ik iets?
(reply gerust in de comments)