Wat is er aan de hand?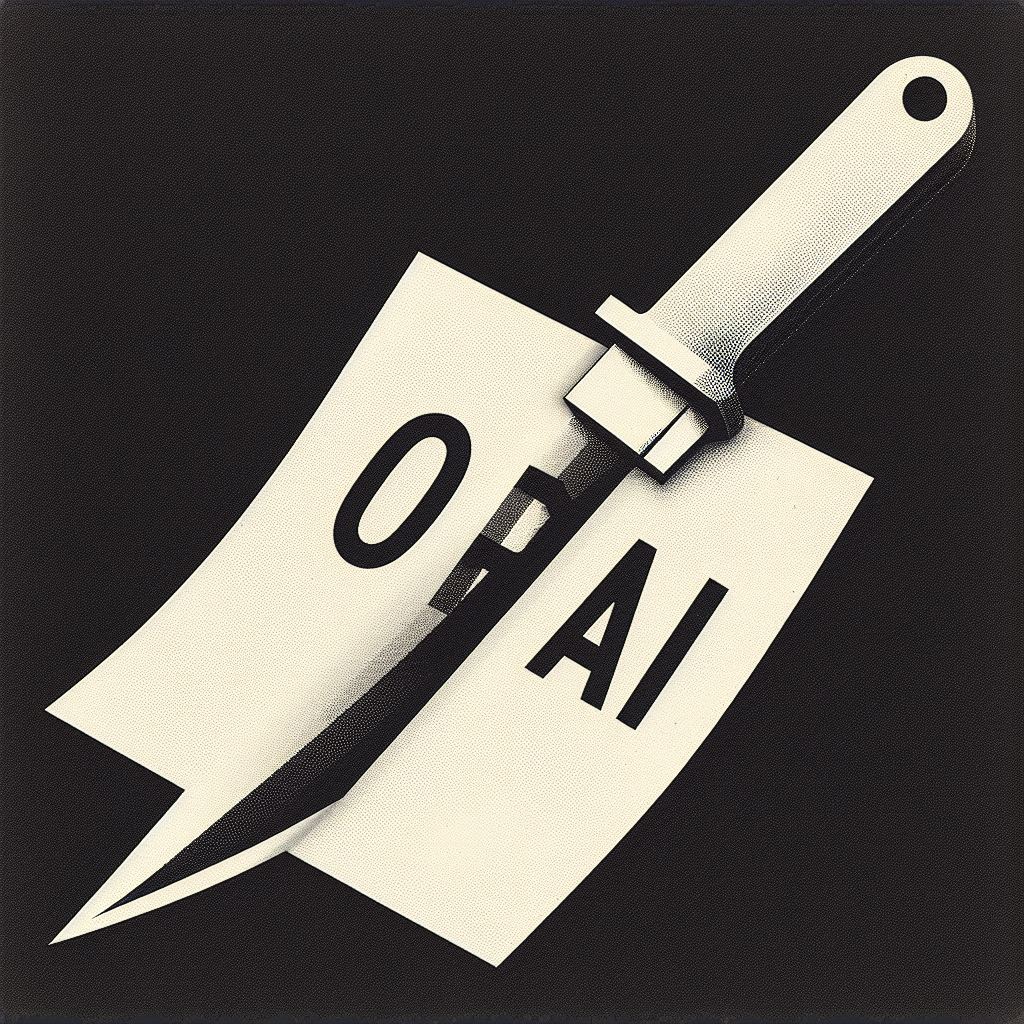 Sam Altman is ontslagen als CEO van OpenAI. Hoe het zit lees je hier (met linkjes).
Het ontslag is het werk van Ilya Sutskever. Ilya is bang dat AI de mensheid vernietigt, bijvoorbeeld door te verzinnen hoe je in je eigen keuken een atoombom kunt maken met de restjes van gisteren. Ilya wil rustig doen met AI. Sam was minder bang en moest dus weg. De wereld is gered, voorlopig.

Hoe zit het precies?
OpenAI is geen typisch Amerikaans bedrijf. Het heeft een sterke raad van commissarissen en een ideële doelstelling. Tegelijkertijd krijgen medewerkers meer geld als OpenAI meer verdient. En Microsoft heeft aandelen. Dat schuurt. Voor de fijnproevers was dit al duidelijk toen Microsoft CEO Nadella op het podium klom met Altman. Sinds vandaag is het duidelijk voor iedereen: Sam Altman is ontslagen bij OpenAI. Er zijn pogingen gedaan om hem toch weer aan te nemen. Die zijn gestrand.
Maar je hoeft geen medelijden met Sam te hebben. Altman heeft een half miljard dollar om zichzelf mee te troosten en hij heeft ook al een nieuwe baan gevonden. Hij werkt sinds vandaag bij… Microsoft. OpenAI heeft ook al een nieuwe CEO, Emmet Shear, de voormalig CEO van Twitch.
Wat nemen we ervan mee?
Sam is weg. De wereld is gered. Emmet is namelijk iets voorzichtiger. Bekijk vooral dit filmpje als je hem een beetje wilt leren kennen. Wat nemen we ervan mee? Er kan veel gebeuren in een weekend. Dat staat vast. Of angst een slechte raadgever is, dat is nog afwachten. De mensheid zal naar schatting nog zo'n jaar of vijftien bestaan, dus we hebben nog even.
Update
Ilya heeft spijt. To be continued…