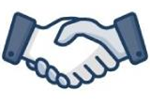 Wat een ongekende giller; de lang verwachte Social Jobs App, een samenwerking van de U.S. Department of Labor, National Association of Colleges and Employers (NACE), DirectEmployers Association, National Association of State Workforce Agencies (NASWA) en Facebook is niets meer dan een ordinaire meta-search engine van het meest armoedige soort. Waarmee vacatures van BranchOut, DirectEmployers, Work4Labs, Jobvite en Monster kunnen worden bekeken.
En dat terwijl dit non-event wordt als volgt aangekondigd:
Today, the Social Jobs Partnership (SJP) is thrilled to unveil our Facebook app, a new tool that will make it easier for people on Facebook to find and share employment opportunities.

The Social Jobs App will hopefully be a valuable resource for job seekers and an additional avenue for professional exploration and connection.

The SJP created this app to tap into the growing trend of talent acquisition through social media.
Ronkende woorden voor een eersteklas aanfluiting.