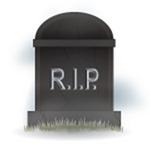 Vandaag heeft Google officieel Google for Jobs in de VS gelanceerd. En met een argumentatie waardoor ik van pure ontroering tranen in mijn ogen kreeg:
Today, we're taking the next step in the Google for Jobs initiative by putting the convenience and power of Search into the hands of job seekers. With this new experience, we aim to connect Americans to job opportunities across the U.S., so no matter who you are or what kind of job you're looking for, you can find job postings that match your needs.
En Google doet dat in deep collaboration with the job matching industry. Zonder Indeed natuurlijk:
We're working with a number of organizations from across the industry to bring you the most comprehensive listing of jobs—including LinkedIn, Monster, WayUp, DirectEmployers, CareerBuilder, Glassdoor and Facebook. This means you'll see job postings from these sites and many others from across the web as soon as they're posted.