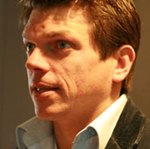 Door met de volgende Nederlander, Gordon "shake your job" Lokenberg. Op dit moment werkzaam bij TomTom waar hij zijn boolean magic mag gebruiken om mensen te vinden met onbegrijpelijke functietitels. Lokenberg gaat het hebben over Search engine forensics for effective sourcing. En dat gaat dus hier over:
There is an increasing requirement to understand how search engines indexed data and generate results; knowing the back-end of search is as important as mastering the front-end. In this session, Gordon will explore the DNA of search engines and their role in sourcing talent.
Oke, dat klinkt redelijk hardcore. Tijd om wakker te worden?