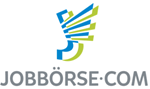 XING maakte gisteren bekend dat zij alle aandelen van Intelligence Competence Center AG heeft overgenomen voor een bedrag van EUR 6,3 miljoen. De meest bekkende asset van het overgenomen bedrijf is vacature-aggregator Jobbörse.com. Thomas Vollmoeller, CEO van XING zegt het volgende over deze overname:
We'll be able to offer our users far more and a greater range of job ads. This will boost our members' chances of finding the right job for their lifestyle. On top of that, non-members will benefit from XING Jobs.
Maar Jobbórse is niet de enige asset van het overgenomen bedrijf:
By acquiring Intelligence Competence Center AG, XING is also taking over the company's sophisticated search technology, which currently searches around 15 million domains, including more than 1.5 million corporate sites.
En die technologie is ongetwijfeld zeer interessant voor XING.