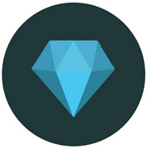 Recent werd ik gewezen op Crystal, een soort online kristallen bol die zich tot doel lijkt te hebben gesteld de (online) communicatie tussen individuen te verbeteren. Haar claim to fame is de volgende:
At Crystal, our goal is to help you build healthy & productive relationships by improving 1-1 communication.

Crystal creates a personality profile for people with an online presence. You're free to see millions of personality profiles as often as you'd like.
Wacht even… zegt Crystal hier dat ze eigenlijk een people aggregator is, maar dan eentje die op basis van geaggregeerde profielen vervolgens ook nog eens het persoonstype achter die geaggregeerde profielen bepaalt? Als dat het geval is kunnen we met recht spreken van een wel zeer ambitieuzs doel. En dus is het de hoogste tijd voor een nader onderzoekje.