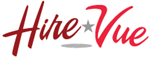 Video-interview service provider HireVue kwam gisteren met een opvallend persbericht waarin het bedrijf naast een tweede investeringsronde van $25 miljoen (wat het totaal op $53 miljoen brengt) ook haar Talent Interaction Platform annonceerde. Waarmee video recruiting naar het volgende niveau moet worden getild.
Maar wat behelst dat Talent Interaction Platform dan? Nou, volgens HireVue dit:
The cloud-based platform includes new offerings that help employers rapidly source top talent, evaluate candidates' skills, and enhance the onboarding process for new employees.

The HireVue Talent Interaction Platform also benefits candidates and employees by better enabling them to have a voice, tell their story and demonstrate their abilities – all at their own convenience.
Enerzijds denk ik het gruwelijke geluid van video cv's te horen, anderzijds lijkt HireVue zich ineens als een soort ATS met een full box aan kandidaten te willen presenteren.