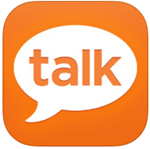 Rick Marini(oprichter BranchOut, Talk.co) heeft weer eens wat zendtijd gekocht bij TechCrunch om zijn nieuwste toekomstige Deathpool kandidaat aan te prijzen. En in deze commercial zegt de man who loves building companies that can change the world dat Facebook zijn vorige lovebaby de nek heeft omgedraaid:
BranchOut grew to a whopping 33 million users with its namesake Facebook app that helps you find friends or friends of friends to refer you for jobs. But when Facebook cut off the spammy wall posts it employed for growth […] its engagement withered.
Hoe verzin je het? BranchOut's piramidespel had het volledige Facebook ecosysteem al herhaaldelijk platgespamt om die 33 miljoen 'gebruikers' te kunnen bereiken. En verder was er in het geheel geen engagement na initiele registratie! BranchOut was a lemon from the start.
Maar let op. Want niet alleen heeft Marini Talk.co gestart, er is ook een derde leven voor BranchOut!