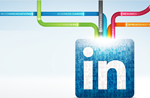 Ziehier de rationale voor Talent Pipeline (het ATS dat geen ATS is), de in oktober 2011 aangekondigde uitbreiding van het Recruiter Product van LinkedIn, dat gisteren eindelijk officieel werd gelanceerd:
This past weekend, we began the process of upgrading LinkedIn Recruiter accounts with powerful new capabilities to track and manage talent leads from any source, before they enter your ATS, right in LinkedIn Recruiter.

No more scattered and lost leads across the recruiting team; they can all be in one place.
Jawel, Talent Pipeline zit voor het ATS. Terwijl een ATS natuurlijk niets anders is dan een CRM systeem; een plaats waar je suspects, prospects en klanten registreert en probeert te managen. Dus wat je nog voor een CMS/ATS nodig hebt is mij een volstrekt raadsel. En geeft per direct aan dat Talent Pipeline (al dan niet in combinatie met het LinkedIn Recruiter product) een regelrechte aanval op applicant tracking systemen is.
Maar laten we even luisteren naar de manier waarop LinkedIn Talent Pipeline postioneert:
Talent Pipeline addresses a new reality facing recruiters. In a quickly changing business environment, recruiters need to react faster to hiring needs. Simultaneously, the rise of social media and other new sources of potential candidates are driving a shift toward more direct sourcing and recruiters expanding their search beyond active candidates to include 'passive' candidates; those professionals not currently looking for their next career opportunity.
Het blijft toch altijd goddelijk om een marcom tekst te lezen. De ronkende gemeenplaatsen die angst en urgentie dienen op te wekken zijn zoals altijd lachwekkend. Maar goed, verder luisteren:
[…] 92 percent of senior leaders in human resources and talent acquisition in the US regard recruiting passive candidates as central to or a part of their recruitment strategy, and 61 percent plan to increase their focus on recruiting passive candidates this year […]
Dit is een stukje uit eigen onderzoek van LinkedIn, wat natuurlijk leest als wij van wc-eend adviseren wc-eend. Wat overigens nog altijd een valide advies kan zijn, zij het wat eenzijdig natuurlijk. Want op basis van bovenstaande cijfertjes komt de punchline:
This strategy makes pipelining a top priority, but the proliferation of sources – from business cards collected at conferences and recruiting events to niche job sites and referrals – makes it difficult for recruiters to track and stay up to date with all their leads. Current pipelining tools fall short, according to 86 percent of survey respondents.

Most passive candidates have not applied for a job in the past, so they are not in a company's Applicant Tracking System (ATS). Many recruiters currently track leads in spreadsheets, which don't allow for collaboration, or databases which quickly grow stale. Talent Pipeline solves these problems […]
Daar is nogmaals die merkwaardige uitleg dat een ATS geen verzamelplaats van suspects en prospects zou kunnen zijn. Wat overigens ongetwijfeld op dit moment de dagelijkse praktijk binnen de meeste corporate recruitment afdelingen is, maar niet zo hoeft te zijn.
Maar wat biedt Talent Pipeline eigenlijk? Nou, dit zijn de belangrijkste features:
Import leads and résumés into Recruiter, which are then compared to LinkedIn's network 150 million members and paired with the relevant profile, which members keep updated even when they aren't job hunting

Search, tag, and share records across the recruiting team like any profile sourced on LinkedIn. And with new tools for adding a lead's source and status, recruiters can report on and improve the efficiency of their pipeline activities.

Evaluate and build relationships with leads, based on the insights provided by the LinkedIn profile, including shared connections, activity updates, recommendations and shared groups.
Goed, dan weten we dat ook weer. LinkedIn wordt een nog grotere bedreiging voor de ATS-leveranciers van deze wereld. Maar als diezelfde ATS-leveranciers dit niet allang in beeld hadden is het toch al te laat.
Slotopmerkingen
Het wezenlijke onderdeel van Talent Pipeline is dat  LinkedIn haar eigen database probeert te ontstijgen door vanuit alle hoeken en gaten profesionele profielen op te zuigen. In hoeverre ze hiermee ook overweegt om de mens achter dit professionele profiel tot een LinkedIn gebruiker te converteren vertelt het verhaal nog niet. Maar het zou me uiteindelijk niets verbazen als hiertoe pogingen gedaan zullen worden.
Voor alle bedrijven die geen LinkedIn Recruiter hebben en dus niet gratis de beschikking krijgen over Talent Pipeline is het ook te overwegen om eens naar de CloudSource oplossing van TheSocialCV te kijken. Waarmee feitelijk alle suspects, prospects, sollicitanten en medewerkers al direct beschikbaar zijn voor actieve wervingsdoeleinden, al dan niet gekoppeld aan de eigen cv-database. Scheelt zoek- en invoerwerk. Waarbij ik me ook maar weer eens afvraag waarom LinkedIn een partij als TheSocialCV nog altijd niet heeft overgenomen…