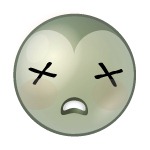 Dit is blijkbaar volgens sommigen een onderzoeksvraag:
Hieronder staan verschillende kanalen die u zou kunnen gebruiken bij het zoeken naar een nieuwe baan. Kunt u aangeven welke belangrijk zijn voor u als u op zoek zou zijn naar een nieuwe baan?
Wat kunnen we leren van de antwoorden op deze vraag? Zei daar iemand: Niets? Correct! U heeft een vetlederen medaille gewonnen! Want wat moet de respondent nu opgeven? Welke kanalen hij/zij daadwerkelijk heeft gebruikt? Welke kanalen een resultaat (of het meeste resultaat)  hebben opgeleverd? Welke kanalen hij/zij makkelijk (of leuk, of prettig) vindt om te gebruiken? Of welke kanalen hij/ zij denkt dat belangrijk zijn?
Het antwoord op deze extra vragen is: ze zijn allemaal mogelijk. En daarmee is de waarde van de individuele antwoorden en daarmee het geconsolideerde onderzoeksresultaat nul. Er is als gevolg van de vraagstelling geen enkel idee over de motivatie van de respondent bij het maken van zijn/haar keuzes.
Helaas is bovenstaande vraagstelling door Intelligence Group gebruikt in haar Arbeidsmarkt GedragsOnderzoek (AGO). En dat betekent dat de resultaten van het onderzoek, althans voor deze vraag, linea recta de prullenbak in kunnen. Inclusief alle halfbakken conclusies die op basis van de nietszeggende resultaten zijn getrokken.
Waarom is het zo moelijk om fatsoenlijk onderzoek te doen? Kan er nou werkelijk geen ondubbelzinnige vraagstelling worden verzonnen? Hoe is het mogelijk…