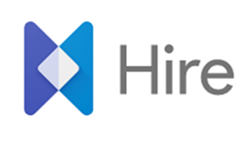 Op 18 juli 2017 lanceerde Google lanceerde lanceerde officieel Hire; op 1september 2020 draagt Google het ten grave. Een levensduur van iets meer dan 3 jaar voor deze ATS. Die had ik niet zien aankomen! De reden is volgens Google het volgende:
We've made the difficult decision to sunset Hire by Google on September 1, 2020. While Hire has been successful, we're focusing our resources on other products in the Google Cloud portfolio.
Hire was volgens Google dus succesvol, maar blijkbaar niet succesvol genoeg. Meer mededelingen doet Google niet over deze opmerkelijke stap, anders dan een QA waarin ze de huidige klanten van Hire meer duidelijkheid geeft over de periode tot en met 1 september 2020.
Wie geïnteresseerd is kan hier nog wat conspiracy denken van mijn kant vinden, dat kan nu ook bij het grofvuil. Hopelijk gaat Google wel door met Google for Jobs. En ik ben benieuwd wat de echte reden(en) is/zijn van het ten grave dragen van Hire.