Recruitment is stuck in the past. But the future of work is accelerating. And Gigged.AI is in the driver's seat. Here's how our super-smart platform makes it quick and simple for clients and talent to drive digital projects forward.
Gigged.ai is looking for an investment. They would like to be able to burn an extra million to enable them to take on a multi-trillion market. But before we collectively put up, let's check their hype score, using our very own, very trusted, hype generator.
Hype generation
Overall, our vision is to accelerate the future of work
Wow. That does not sound easy. Or does it? Gigged.ai get 6 points.
Hype generator
Let's match gigged.ai to our hype generator.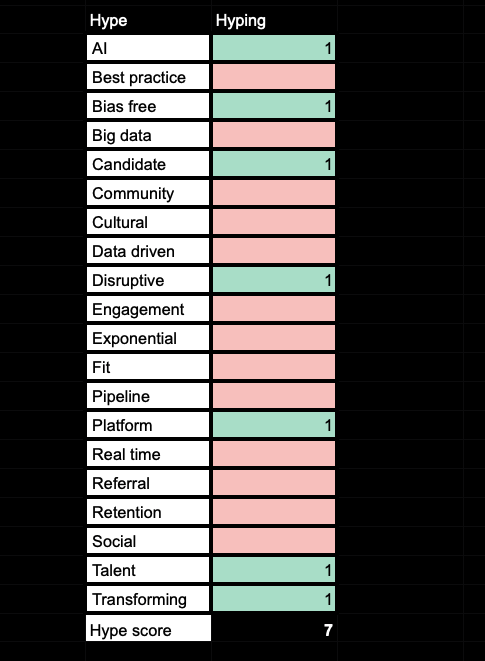 Another 7 points. Not bad. But why don't they use the words data driven and real time? I have no idea.
Nugget
Let's move on to the nugget. A nugget is a catchy example. It helps normal people sell a product by parroting an anecdotal piece of it's proof. Do Gigged.ai have a nugget? No, they don't.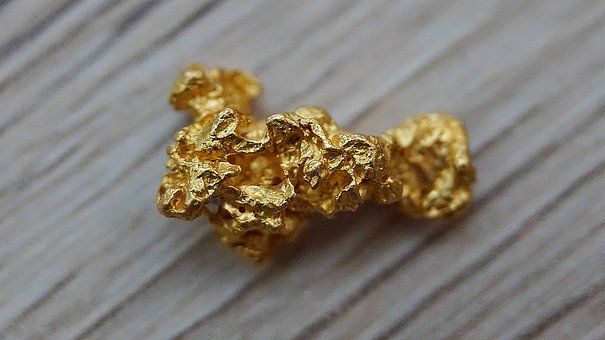 Gigged.ai talk about "cutting-edge artificial intelligence", but in the real world this isn't really a thing. All software companies use AI. All software companies are cutting edge. It is unclear what sets Gigged.ai apart. They don't provide a super snappy anecdote to help us remember them by. Gigged.ai get zero points for this.
Added value
Let's move on to added value. Does Gigged have added value? Yes. I think so. They offer IR35 insurance, so you don't have to worry about 'disguised employees'. But I'm not sure if this is unique. They score a point, though.
The verdict
Gigged.ai score 14 points. That's a lot. But only 13 are hype points. This means Gigged scores one real point. This might not be enough to cut the mustard.